22 October – 6 November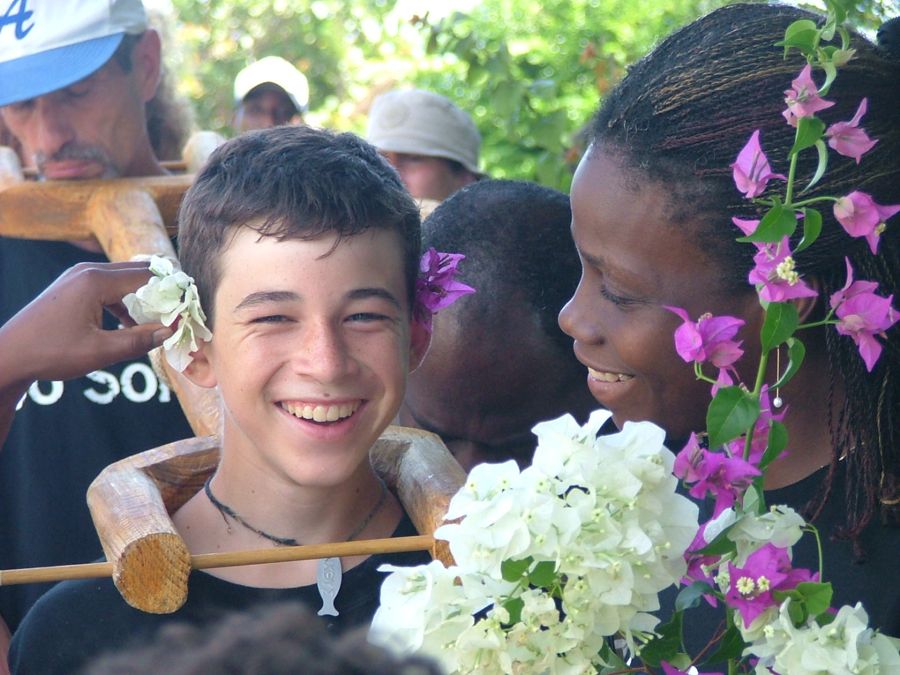 A team of about 30 people representing about 16 nationalities with an emphasis on reconciliation issues concerning the legacy of the Trans-Atlantic slave trade, met in Barbados for the first week and then split into 3 teams for the 2nd week going to Cartagena , Columbia, Curacao, Dutch West Indies and Martinique and Guadeloupe. We went to Martinique and Guadeloupe.
…… and the rest of the story
Our trip to the West Indies was a very draining, emotional time as we learnt of the history of the slave trade, the part that England played and the legacy it had left amongst the people who now populate these islands. We had come to walk the slave routes with Europeans in yokes and chains as a symbol of saying sorry for the terrible things that our ancestors had done, often under the banner of religion.
The first time we practiced with the yoke and chains, we walked round Thickett Plantation (the YWAM base where we were staying) to a point where we were looking over the sugar cane fields.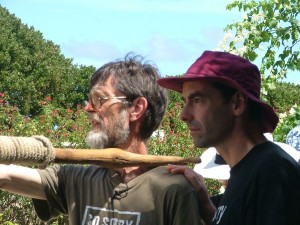 As David Pott (the leader of Lifeline) read some descriptions about slavery in Barbados, we imaginatively stepped back into the eighteenth century and saw more clearly the horror of what had happened in those killing fields. A team from many European, African and West Indies islands walked together on these reconciliation marches in unity and it caused much talk and conversation amongst the media about the legacy of slavery and its effects in today's society.
If you would like to read more about the expedition please visit www.lifelineexpedition.co.uk There is also a new website with a short compelling film at www.yokesandchains.com where you can also see some press reports
Check out the March of the Abolitionists in England ………….
The presentation in America of the Tanzanian recording project went very well and we were so encouraged by people's reaction. We are very excited to report that we had a wonderful donation from the church in Texas which means we are full steam ahead with the video editing and audio CD. We give great thanks for this wonderful gift.