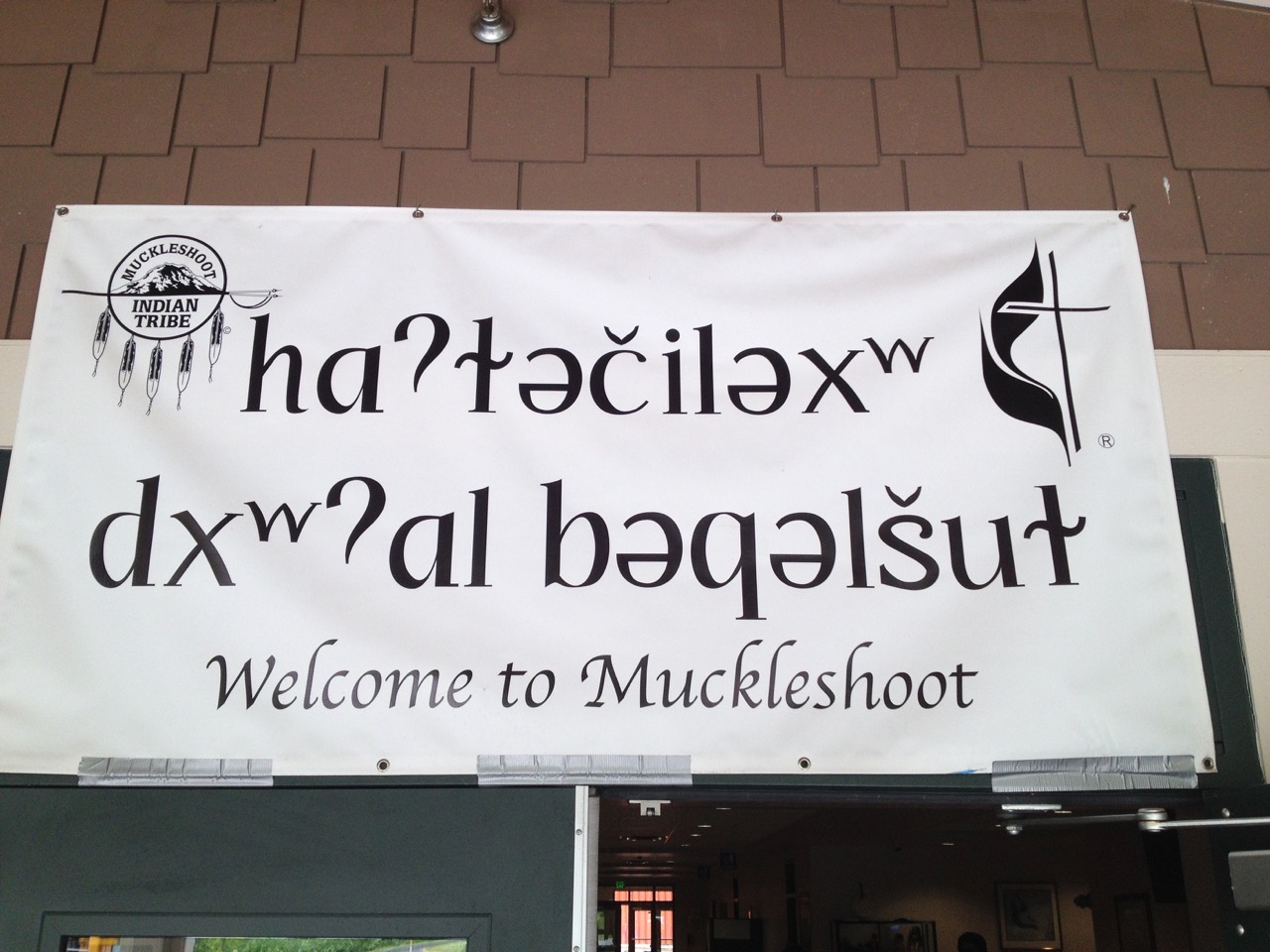 It was great to visit the Muckleshoot Tribal grounds in Auburn. We were shown around by Norma McCleary whose mother was the last person fluent in their language. There is a language program trying to encourage revitalisation. They also have incredible facilities from an amphitheatre to wonderful powwow grounds for the community – thanks for the warm welcome Kenny and Charlotte Williams.
"The Muckleshoot language is a dialect of Puget Salish, or whulshootseed.  It belongs to the eastern Puget Sound group along with Nisqually, Puyallup, Suquamish, Duwamish, Squaxin, Stillaquamish, Snoqualmie, Skykomish, Snohomish, and Skajit.  In addition, many Lummi, Nooksack, and Twana also knew the language.  All of these areas now use English instead of their native languages, but some of the elders are beginning to teach the native language to the younger people.
The native language is quite different from the English, containing several sounds without English equivalent letters.  Also, one native word can mean an entire sentence or concept in English.  The alphabet consists of 41 sounds." – Muckleshoot Indian Tribe web site.