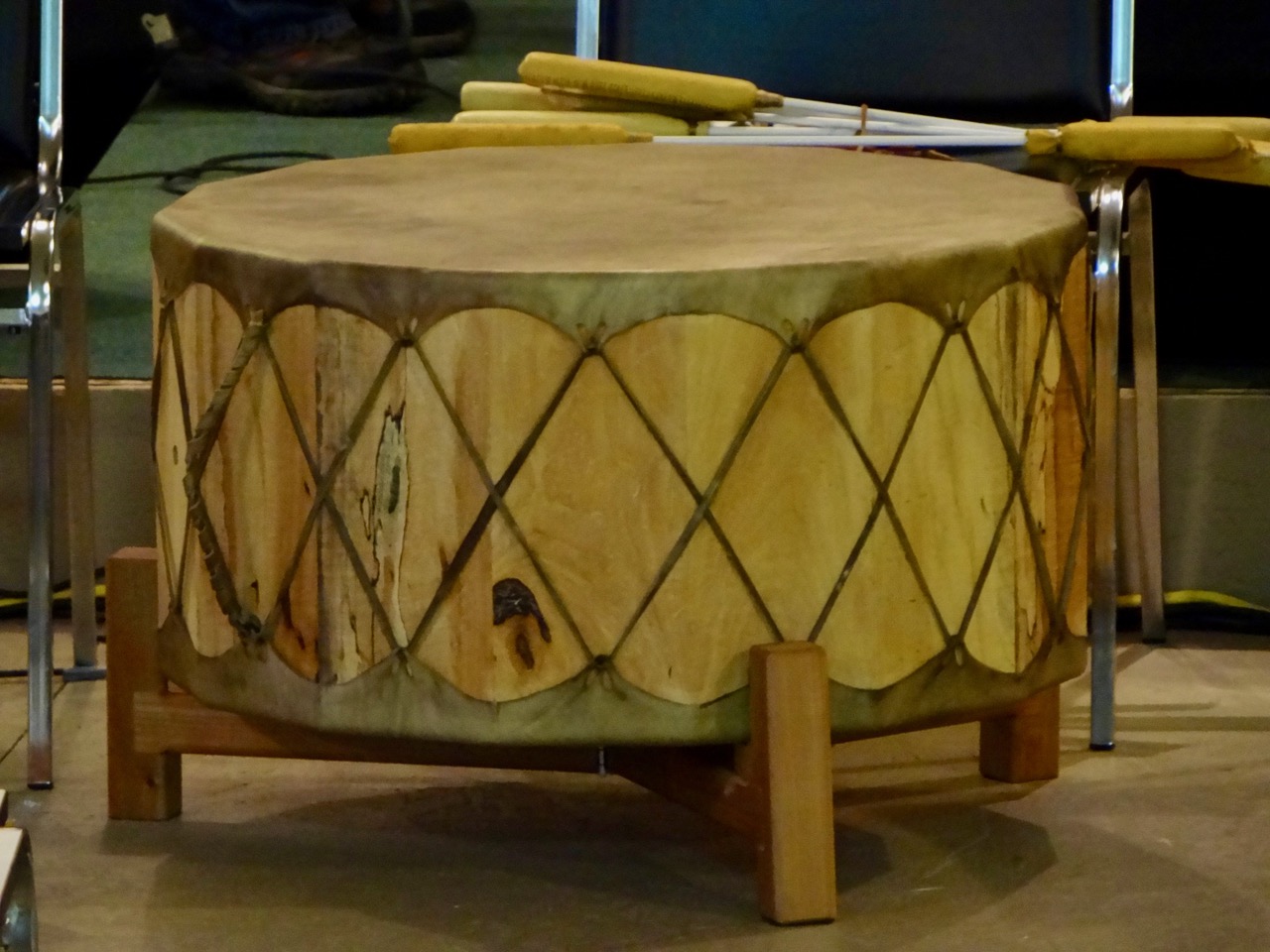 3 years ago we were invited by Grand Chief Lynda Prince to visit the Tahltan people of Dease Lake area in Northern British Columbia for a music festival. During this event 120 drums were being bought to the land and played as a symbolic act of returning the drum to it's people. The Tahltan people had their drums, language, regalia and culture stripped from them in a governmental assimilation policy carried out in partnership with the church through residential boarding schools. Its objectives were to remove First Nations children from the influence of their families and traditions, and to assimilate them into the incoming culture. In Prime Minister Stephen Harper's official apology in 2008, he said "Indeed, some sought, as it was infamously said, "to kill the Indian in the child." Today, we recognize that this policy of assimilation was wrong, has caused great harm, and has no place in our country."
On returning to the festival in 2017, apart from a couple of hand drums (that had been gifted the previous year), the Abba drum, (large gathering drum) was absent. This saddened Rebekah and I and so this year we commissioned a good friend Jerry Chapman from the Stó-Lō Nation to build a drum for the people. He felt that this drum was to be made out of a tree that had been hit by lightning during a revival in Kentucky during the 1800's. He had acquired the wood and was waiting for the appropriate timing and occasion for it's use! There have been many prophetic words over the years about "fire from the north". This gift was especially poignant as my mother was Irish Catholic – the people and denomination who ran the residential school system.
It was an incredibly powerful time as we gave an apology and handed over the drum in an act of conciliation, many tears being shed as survivors of the schools came forward to play this drum for the first time. There are still some who have misunderstandings about the role of indigenous drums and sadly this caused some interesting discussions. But on the Saturday evening they made a decision to use the drum on every song for the whole evening – this made a powerful statement and people were so encouraged.