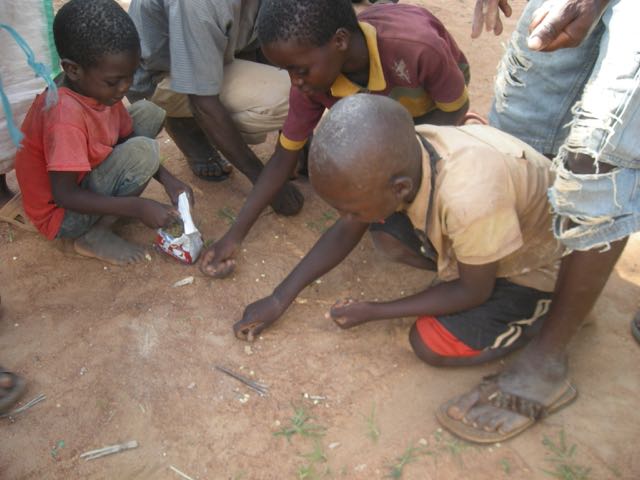 We are excited to announce that 141 sacks of maize were delivered to Mnase village, giving 6500 people around 2.5kg each – enough for a meal a day for a few days. They are very thankful.
Seth writes – I DONT KNOW HOW TO PRESENT MUCH THANKS TO YOU GUYS AND TO VFTN CORRECTLY, ALL THE PEOPLE AND THEIR VILLAGE LEADERS ARE SO MUCH THANKFUL TO YOU ALL AND ALL THE PEOPLE CONTRIBUTED FOR THE MAIZE.
A huge THANKS to all who made this appeal possible – incredibly through the wonders of cyberspace this was a truly world wide response with donations coming from all over Europe, Ukraine, USA, and Australia.
To be quite honest, we had been a little uncertain about appealing for help around the Christmas period but the situation in central Tanzania deteriorated very quickly. Then the maize prices started to rise and that is always a sign of what is happening in the land – so we took the step. Within 48 hours we had received £1000-, we were so encouraged and the rest is now history.