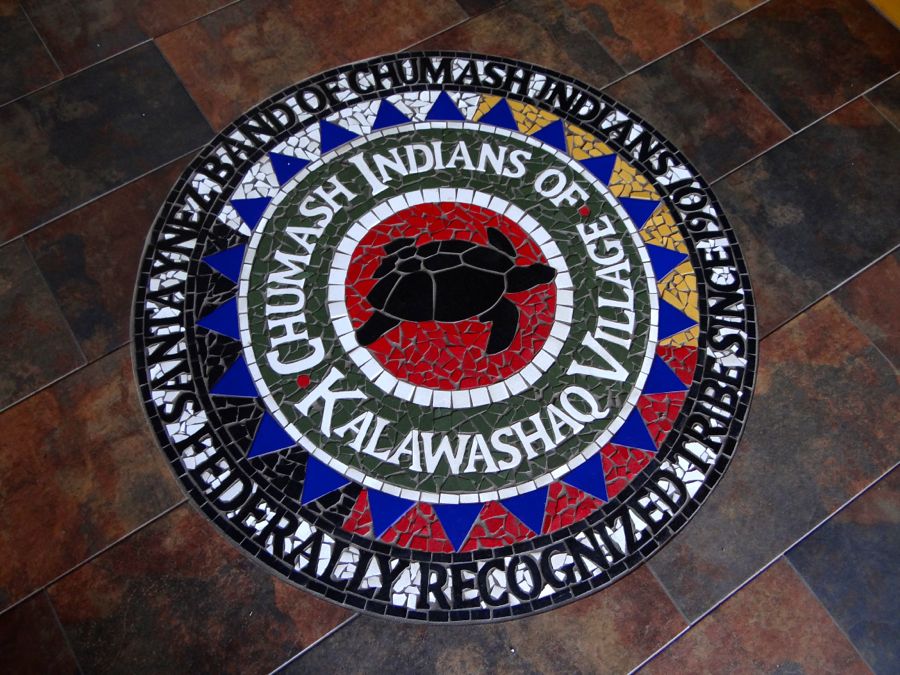 It was an honour to be invited to a gathering of tribes on the Santa Ynez Chumash reservation. A people group that numbered tens of thousands  along the islands and coastline of Santa Barbara yet are now down to the last couple of hundred. Sadly, through missions and the European settlement, the Chumash started to speak Spanish and even took Spanish names trying to hide their Indian identity.  The last fluent Samala speaker died in 1965. 
Today many tribal members are actively reclaiming their language and there is an active program of classes that owe their gratitude to a Boston born linguist, John P. Harrington who died in 1961 leaving over a million pages of notes on over 100 Native American languages. Harrington had a special passion for the Chumash and collated thousands of stories, customs and beliefs, as well as documenting their language.
The Santa Ynez Reservation is located in Santa Barbara County and was established on December 27, 1901 – the pictures are of the land and around the tribal meeting hall.
Many of the tribes wore their beautiful regalia (cultural costumes) during the gathering. The vestments that American Indians wear is meticulously made by hand. Everything from the headdresses and breastplates to the beads and moccasins. Here are our friends Joseph and Martha finishing of a pair of boots.
There were well over 25 different people groups represented at the gathering – First Nations from both the US and Canada and people from as far away as Fiji and the UK (us!). One lady had come all the way from the North West Territories – just below Iceland – and it had taken her 4 days to get to the gathering. They had come to encourage the Chumash and to pray at the Western Gate – the furthest point west in California. It was a wonderful time of building friendships, eating together and storytelling.
A highlight (food wise) was the Fijian lovo – a way of cooking food in the ground. A shallow hole is dug in the earth, and stones are heated by piling sticks and wood on to make the fire. The red hot stones are then used to cook the meat and taro often in banana leaves. Oh my goodness – it tasted good!
A funny moment happened during the digging stage, one of the Fijian's asked me if I thought the hole was big enough, I replied "Looks good to me, as long as I'm not going in it!" He replied "Oh we don't do that anymore!" Apparently, their forefathers practised cannibalism.
A moment of spontaneous drum music during the gathering in California. The two voices are a male Pueblo Indian chant and a female voice singing in Hebrew.