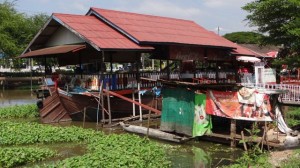 Great to be with Paul and Yam in Bangkok.  We have had a wonderful few days hanging out and hearing each others stories. We also got to help on a couple of new tracks that they were recording – one which was just drums and voice. Yam enjoys using both traditional and modern styles of singing on her recordings. Her desire is to encourage the Thai church to write their own original Thai worship music.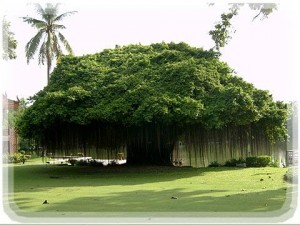 Yam uses some wonderful idioms from her culture within her lyrics. These idioms speak uniquely to the Thai people. In one of her songs she says that "God is like a Banyan tree shade where it is safe." (ร่มโพธิ์ร่มไทร : (สำ) น. ที่พึ่ง, ผู้ที่ให้ความคุ้มครองและความอบอุ่นใจ,เช่น พ่อแม่เป็นร่มโพธิ์ร่มไทรของลูก.) The Banyan tree (Rom po rom sai) in Thai culture represents a place that gives protection and warmth – a covering and safe place – and therefore, for example,  the father and mother are the rom po rom sai for their children.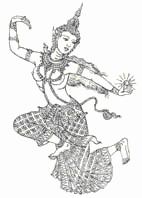 In another classical Thai story a character holds a diamond in her outstretched hand – a very precious item in the story. Instead of using the phrase that we are like the "apple in His eye"  Yam uses the diamond idiom and says that the Thais are like a diamond for The Lord.