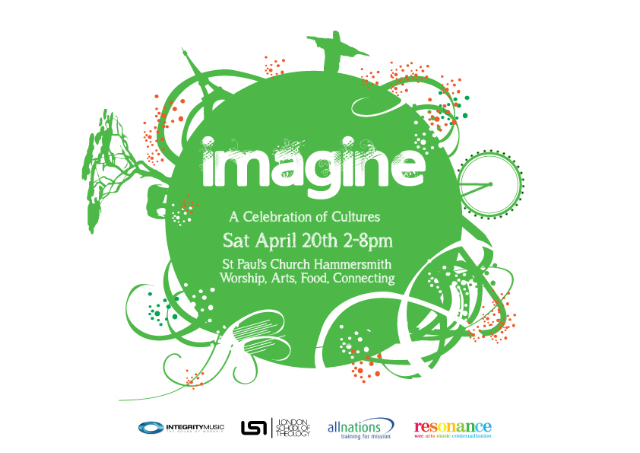 We are pleased to be part of an exciting event coming soon – "Imagine" – a celebration of cultures. Revel in the mix of voices, tastes, sounds, designs and movements!
Artists that will be sharing include –
– Dave Bilbrough (Gospel/Folk)
– Martin Neil (Voices From The Nations)
– Muyiwa (Gospel)
– Dan Bilbrough (World/Fusion/Electronica)
– John Ruston (Sitarist)
– Naujavan (Urban with a British Asian flavour)
– Jake Isaac (Gospel)
– The WEC Resonance Band (Multi Cultural expression)
– Andy Au (Movement and dance)
– Paul Hobbs (Art presentation)
£5.00 entry on the door.