The Maori – the indigenous people of New Zealand/Aotearoa
Our thanks go to Cindy Ruakere, from NZ for her friendship and input.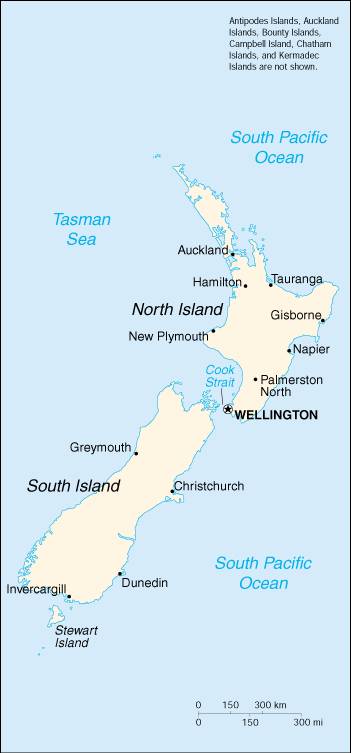 Historically the Maori were a people whose traditions and history were recorded and transmitted orally with the greatest of care. The traditional vehicle for this treasure were chants, song, dance and playing of instruments and this continues to be the means of transferring knowledge from Tipuna (ancestors), to the present day, to Mokopuna (grandchildren)……
Every chant, song, haka and sound had a useful purpose. It caused strength to be gained through learning of one's history, it averted evil, relieved the mind of sorrow when a battle was lost or a loved one killed, it could obtain the love of a woman on whom the heart was set. As numerous as the sounds are, so too were the reasons for them.
The important fact in relation to Maori is they were and still are a people who have total respect for land and sea and this is reflected in their music. To the Maori, musical instruments are regarded as `having their own air`. The song of birds, the sound of bush streams and breaking surf, the song of the wind and other natural sounds may be detected in the words and rhythms of this music. For example the tui (a native bird) with its short sharp song suggests phrases to Maori and this is imitated.
Captain Cook, who arrived in New Zealand in 1769, remarked that the instruments gave `no more music than a penny whistle' and that they lacked `any measured tones' or `the least resemblance to a tune'. We know now that the Maori sense of sound was so delicate that a tune could be played within the compass of a single tone. Old Maori music possessed `microtonal intervals' (that is intervals smaller than a semi-tone).
The Voice
Waiata Tawhito (traditional song)
The poetic nature and imagery of waiata tawhito gives us insight into the 'poetic genius' of Maori, thus confirming the important role waita has in the maintenance of Maoritanga (Maori culture).
There are many different types of waiata tawhito, some of which are:
Waiata Tangi/Apakura (laments) – In these will be found the classical songs of the Maori; instilled in them are the most sacrosanct words of the Maori language.
Waiata Aroha (songs of love) – Usually the love of a women for a man but can also be for Iwi (tribe) or Hapu (sub-tribe).
Patere (abusive songs) – Often defined as songs of defiance inspired by slander, jealousy and envy.
Waiata Whaiaipo (sweetheart songs) – Specifically about lovers.
Kai-oraora (defiant songs) – Fierce songs composed about the enemy.
Pao (ditties) – Usually three or four lines long. Eg: entertainment song or topical song.
Oriori (lullabies).
Each type is in different terms of the rangi (tune), mita (flow or beat) and style of language and performance.
It is hard to do justice to this awe-inspiring display of emotion and power. As one Victorian observer commented,"…….Their choked voices throbbed and sobbed or roared like those of tigers……" When an acknowledged master of the haka was asked, "What is the art of performing haka?" His reply was "The whole body should speak……."
Haka is the generic term for dance, such as;
Haka Taparahi (ceremonial dance) – done in ranks without weapons.
Haka Waiata (dance with song) – a song with simple and gentle actions.
Haka poi (rhythmical dance with small balls on cords twirled by the female dancers.
Alan Armstrong's definition is most descriptive:
The haka is a composition played by many instruments. Hands, feet, legs, body, voice, tongue and eyes all play their part in blending together to convey in their fullness the challenge, welcome, exultation, defiance or contempt of the words. It is disciplined, yet emotional. More than any other aspect of Maori culture, this complex dance is an expression of the passion, vigour and identity of the race. It is at its best, truly, a message of the soul expressed by words and posture………… Maori games and Haka.
SOME TRADITIONAL MAORI INSTRUMENTS
Taongo Puoro
Koauau …… Maori instruments are regarded as having 'their own air'.
The word itself is a verbal description of the vibrato sounds characteristic
of the instruments. They are hollowed out tubes made of bone or wood,
with from two to five fingerholes -most have three. Usually played by
blowing with the mouth.
Putorino…… unique to the Maori, is made from two pieces of wood
or bone hollowed and bound together.
The name implies the binding of two voices – male and female.
Karanga manu…… the name given to a variety of instruments used for
imitating bird sounds. The hunter skilled in imitating
the sound of birds in distress and mating calls could
entice bird's close enough to snare.
Nguru…… small instrument with curved snout made from wood, stone or teeth. Some
controversy as to how it was played, nose blown or mouth blown?
Purerehua……An instrument made from wood, bone or stone. It is attached
to a cord and swung. It has a variety of uses depending on which
area it hails from, for example in one area it is used to summon rain.
Tokere…… a castanet – type percussive instrument, made from two pieces
of wood or bone, joined together at one end.
Putatara…. made from the shell of a conch. Blown as a trumpet, this instrument
has many functions, one of which is the announcement of birth.
Hue puruhau….. blowing across the mouth of the gourd gives a low resonating sound.
It is hoped that within this very short explanation of Maori music that whatever style, music is an integral part of life to Maori. It is a link with life itself, (songs for planting, songs for catching fowl etc), and with death. It forms the connection to the past and to that which is ahead, of things spiritual and natural…..as natural as breathing. Music in all its forms continues to be a vehicle for the revival of the language and customs of the Tangata Whenua of Aotearoa (host nation of New Zealand).
No reira, tena koutou, tena koutou tena koutou katoa – Thank You.
If you are interested in more info …. please check out an essay written by Jay Lucas here which just recently won Laidlaw's essay competition. The Essay tells the story of our journey with Huia Come Home and lays a challenge for New Zealand leaders.
Cindy Ruakere and Martin Neil.